Fire Safety Tips for Your Family
Getting out of your house safely
Does your family know how to survive a fire by having an escape route and meeting place outside of your home? Do you have a fire extinguisher in your: kitchen, garage, basement, workshop, etc.? Do you and your family know what to do in case of a fire?
Here are five tips if a fire breaks out in your home:
1. Close the door to the room or area, confining the fire.
2. Alert everyone else to get out and go to your established meeting place.
3. Have someone call 911 from a neighbour's,
or use your cell phone.
4. Fight a fire only if you have the means, know how, and have a way out.
5. Stay together and have someone responsible direct the fire fighters in.
Kitchen Safety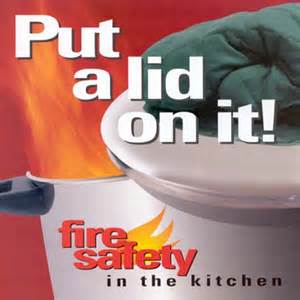 What you should know Be on alert! If you are sleepy or have consumed alcohol don't use the stove or stovetop. Stay in the kitchen while you are frying, grilling, boiling or broiling food. If you are simmering, baking or roasting food, check it regularly, remain in the kitchen while food is cooking, and use a timer to remind you that you are cooking.

Page Last Updated: Apr 20, 2015 (12:45:00)